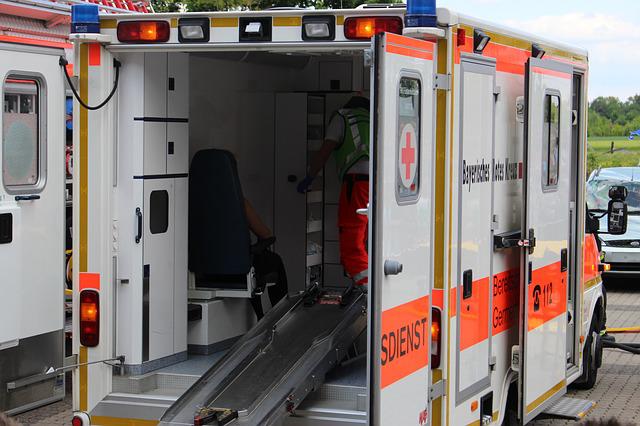 The Opportunity for a Rewarding Career
The paramedic career is an especially rewarding career path to choose. A paramedic has the unique opportunity to save lives while on the job. During moments of panic and fear, the paramedic must keep patients calm. They are also responsible to administer care and necessary treatment to patients at the scene of an accident. Helping others when they need provides a great feeling of accomplishment and self-esteem and you will have the opportunity to pick up many of these skills and tactics that will aid you on your way. This can include the hard skills required by the paramedic profession as well as the soft skills like intrapersonal skills that make it easier to communicate with your patients.
All the skills you learn will eventually be applied in your career as a paramedic. Paramedics play a very important role in the community and anywhere else. This career allows individuals to take on very fulfilling roles that align with their capacity and skill set.
Increased Paramedic Career Opportunities
According to the US Department of Labor, the employment of Paramedics is expected to grow by as much as 11% between 2020-2030, which is much faster than average. If you are looking to break into a field of study with a considerable opportunity this is the one. In addition to the national growth announced by the US Department of Labor, communities in Michigan are actively looking for paramedics. If you are interested in taking on the role of a paramedic in Michigan, you are entering a very promising field of employment. The need for talented paramedics is largely due to the growing population of middle-aged and senior citizens in the US. As more and more people get older, the need for talented paramedics and other emergency response services grows as well.
What this means is that there will always be an opening for talented paramedics because they are needed in times of emergency and it seems that emergencies are only getting more common. The career of a paramedic makes a considerable difference in the community. There is no better time to get started on this. If you are holding an event soon and are going to need medics for the safety of the attendees, i would recommend researching Event Medical Services near you.
Make a Difference in Your Local Community
The Paramedic Career opens many opportunities for you. It is important to keep in mind that you will be playing the role of a local "hero" in one way or another. While you are at work, not only will you perform your important role as a paramedic, but your will be providing an essential service to your community. You will be right in the thick of the crisis when emergencies arise in your community. You will train in administering aid and treatment to those in need of rehydration, CPR, and other necessary emergency medical care.
Paramedics also perform the essential task of stabilizing patients and transporting them from the scene of the accident to the hospital or medical facility where they can receive more intensive treatment. This career opportunity gives the person an opportunity to give back to the community in a meaningful way. Without the important work of a paramedic and their dedication to others, modern society would be a very dangerous place to work and operate. Human life depends on the capacity of paramedics to arrive on the scene quickly and apply emergency attention as needed.
Because of their training and unique skill set, paramedics can calm patients, act with professionalism, and commit their lives to make a difference in their community. Every community needs paramedics and this is a highly respected and greatly appreciated career choice.