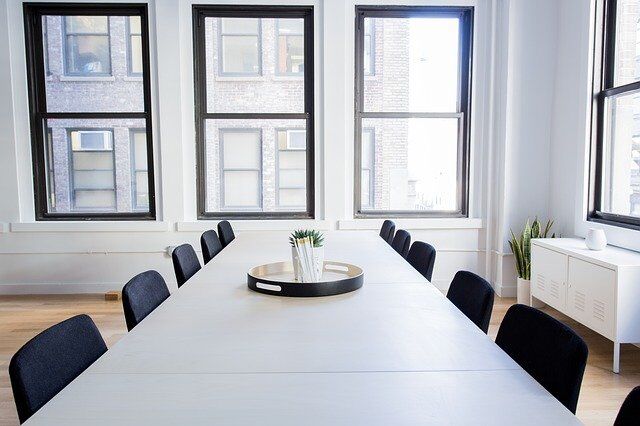 Cottage windows are an excellent way to introduce charm into contemporary homes or maintain the elegance of traditional homes. Originally, cottage windows were made from wood, but they would wear easily because of the elements. Nowadays, improvements have been made, maintaining their iconic beauty while making them durable. Here is a complete guide:
What Exactly Are Cottage Windows?
'Cottage windows' is a general term defining windows that suit traditional homes. That, however, is not to say that are found in older buildings alone. They can also be found in modern homes and can be made of a variety of materials, including aluminium, uPVC, and wood. Cottage windows are also known as Tudor or Georgian windows. If you need new windows for your home, I would recommend doing some research into upvc windows.
They often open in the same way as many other windows, either as sash (have a vertically sliding pane) or casement (open outwards with hinges) but they are distinguished by a series of bars that divide the glass into several little squares rather than one large pane.
Cottage windows were originally installed with wooden frames, and due to draught exposure, the wood could warp over time. You won't have to worry about any of that anymore, thanks to advancements in the wood used to frame windows and other materials currently accessible.
Types of Cottage Windows
Casement Windows
They are one of the most common types of cottage windows. They can be installed in almost any space, regardless of height or width.
They extend outwards to allow air in and are fully sealed when closed, and are attached to the frame by a hinge or two. Most cottage casements have a Georgian bar that runs through the glass to give the illusion of multiple panes.
Sash Windows
A sash window features at least one movable panel or sash that serves as a frame for holding glass panes. To open the window, you would typically lift the lower pane upwards until it overlaps the upper panel.
Which Houses Are a Good Fit for Cottage Windows?
Cottage windows, as the name implies, are ideally suited to classic cottages because they blend in with the architecture. Cottage windows, however, are the way to go if you want to give a modern home a more traditional elegance.
3 Key Benefits of Cottage Windows
Cottage windows are one of the most effective ways to keep an older home's traditional look. They're also a terrific way to lend a feeling of traditional elegance to a modern home. Here are 3 other key benefits:
• Premium Security
It's tempting to imagine that putting cottage windows in your modern home means sacrificing security and energy efficiency, but they've come a long way. Security Cottage windows have horizontal and vertical bands across the glass, making them more secure than other types of windows.
• Energy Efficiency
Because of double glazing, when you combine the visual appeal and elegance of classic cottage windows with the advantages of modern windows, your property will be more insulated.
• Variety
Choose from a variety of styles, colours and materials, including aluminium, wood and uPVC windows, each of which has its own set of advantages. In many cases, you'll be able to choose the colour that best suits your home once you've chosen the material.
Windows play a critical function in allowing us to live in structures by protecting us from the elements while allowing us to live in breathable structures. As such, it is vital to pick the right ones and cottage windows are right on top of the list!