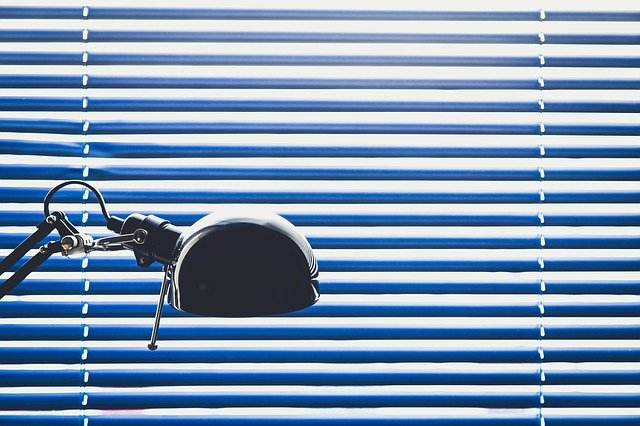 Protection And Shielding
When summer rolls around, the sunlight streaming through the windows can have a considerable impact on the temperatures and materials within the home. If your home is cooled with a conventional AC, solar radiation can raise the temperatures of your home's thermal envelope and cause your air conditioning system to work much harder. As the air in the home is warmed by the sun's rays, the air conditioner will switch on more often to maintain a comfortable environment. This not only increases your energy expenses, but can place strain on your AC and hasten its need for repairs and replacements.
But shutters avoid all this by blocking off the harsh rays of the sun, they also block the air and preserve the thermal envelope within your home. When the curtains are closed, glares on TV screens and other glass panels are eliminated.
Shutters have adjustable rods which can be used to control the amount of visibility through the shutters. For example, they can be partially opened so that you can keep an eye on your children playing in the garden.
Custom Options
Shutters available in the markets today come in every design, color, and style to suit every taste and décor. But you are not even limited by the extensive options found in the markets. You can have shutters custom designed for your windows. This allows homeowners great versatility in enhancing the functionality and aesthetics of their shutters and home.
When selecting shutters for your windows, always choose an option that is slightly wider than the spot where you would like it installed. By adding a few centimeters or the final measurements you will be able to hang the shutters with no problem.
But your shutters may have to be cut to fit the windows precisely. This is a fairly simple operation and requires the simplest of tools. You will need:
A Radial Arm Saw
A Miter
A Table
Light Management
Once you have installed the right-sized shutters on your windows, you will be able to adjust the amount of light that enters your home precisely. On a sunny day, the sunlight will filter through the slats and into the home, this light can be used for:
Nourishing Indoor Plants
Houseplants need some sunlight to grow and power the process of photosynthesis upon which their lives depend. With shutters in place, you will be able to choose exactly how much sunlight is delivered to each plant.
Warm-up — when the temperature drops, you will enjoy a warmer home if you close up the shutters. This will preserve the warm air being generated by your boiler and radiator system. With the right shutters in your home, you will be able to make your home's heating more efficient.
Security
Shutters can boost the security of the home. Shutters are securely fastened to the home and closed with locks and latches to prevent entry. This can add a formidable defence to your home and protect your valuables and loved ones from intruders. You might be interested to upgrade to higher security shutters or blinds and if you are based within the Farnborough area or locally, I recommend google searching Project Blinds Farnborough.
Visual Appeal
The right set of shutters can add a level of sophistication and aesthetic value to your home that can greatly increase your home's aesthetics. Here are some of the most popular shutter design options for improving the aesthetic of your home's windows.
Paneled — these shutters can be recessed or raised; some even feature a flat design that matches vinyl siding splendidly.
Louvered — these shutters have overlapping slats of wood. If your home's architectural elements are somewhat bare-boned, this is a great option for adding a new level of elegance and style to the home.