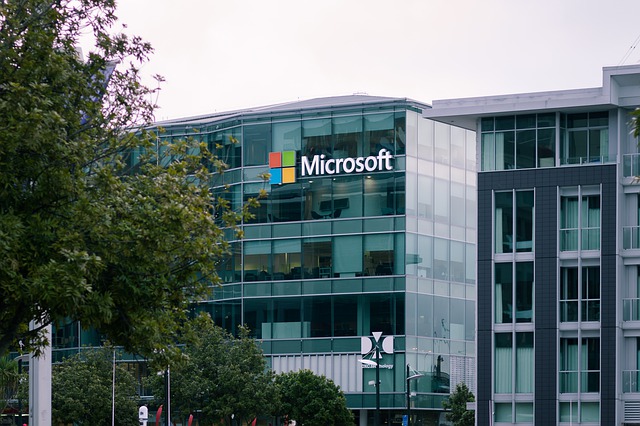 When you are a business leader, you will need to make adjustments based on the changes in the marketplace. One of the forced changes has been brought on by the pandemic. If you haven't already incorporated technology like Microsoft Teams into your business, it may be time to start. Here are some of the benefits of integrating Teams into your organisation.
Better Collaboration
One of the clear things that Microsoft Teams can bring to the table is better collaboration between your employees. It's a great way to facilitate more collaboration between employees and across departments in your organisation. Teams have a good platform that helps facilitate collaboration in a variety of ways.
There are so many benefits to Teams in regards to its collaborative framework. It delivers integrated audio and video conferencing which is one of its most popular features. It makes it incredibly easy to schedule meetings and even host conference calls with a simple press of a button. People from anywhere can join in on the video conference calls with ease.
Another excellent addition to Teams is the real-time chat feature. This is a great way to boost collaboration between your workforce and it will give employees a better platform to organise their work. This can make it much easier and more efficient for them to collaborate as a whole.
Teams calling is another excellent feature that can deliver cloud-based phone systems to your organisation without spending any money. It comes with call transferring, multilevel auto attendants, and even call queues. All of these things make your organisation run smoother. Not to mention, every employee can have their own DIDs. This means they can make direct phone calls from anywhere and use any device. They can do so on their desktop, laptop, tablet, or mobile phone. Likewise, they can similarly access their voicemail from anywhere including Teams integrated transcription feature.
Because Teams is built by Microsoft, you get tight integration with Microsoft 365. This makes it easier than ever to collaborate on documents, share files, and more. Everything can be streamlined for maximum efficiency.
It even makes it easier to share data and information. It has a lot of robust features that make it much easier for your employees to access important files and documents and to work on them more efficiently.
Digital Transformation
Any company that doesn't have a well defined digital transformation strategy in place is going to be faced with many challenges. This is especially true as it relates to the changes in remote work. Nowadays, employees expect to work remotely. Many are seeking opportunities specifically for it. Thus, any great leader is going to better position their company to offer it. Transforming your business so it can operate and run remotely can be made easier with the use of digital solutions like Microsoft Teams. It makes working collaboratively remotely easier than ever before.
Not only can data storage locations be minimised and streamlined, but everything is available in one place. It makes information and data sharing incredibly convenient. It features so many different aspects that allow employees to work smarter, faster, and harder without wasting a lot of time in the process. You might be interested in getting deeper into the management side of Microsoft teams, have a look at Microsoft teams managed services.
Maximise Creativity
A lot of companies have introduced Bring-Your-Own-Device policies. These have become very common among organisations throughout the world. This is primarily because they offer more flexibility for both the employee and the company. In an era of remote working, you will find it very difficult to supply employees with all of the requisite equipment they need.
When you enable a BYOD program, you will allow the employee to access your system remotely using their own devices. This will allow them to operate more efficiently using the hardware they are used to. However, having a seamless and versatile cloud-based tool is a requisite for this. That's exactly what Microsoft Teams is. You will enable your employees to gain access to your systems, files, and workforce through the cloud on any device they want. It's an affordable way to usher your company into the new digital age.