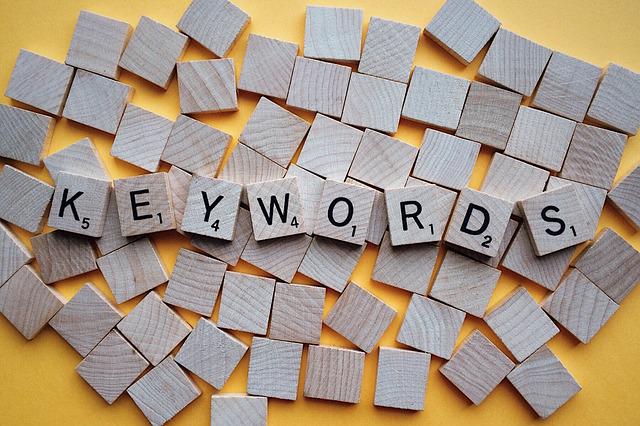 What Are Keywords?
They are phrases or words that people use when searching for information on the search engines, such as Google. They are also called "SEO keywords".
Keyword research is the most important part of any search engine optimisation strategy. Search engine optimisation (SEO) is the process businesses use to rank their websites to generate free organic traffic.
Using relevant keywords on your web pages helps search engines to know more about the content on your web page. It can, therefore, make it easier for search engines to rank relevant content. On the other hand, it helps you get highly targeted traffic from the search engines and increase your conversion rates.
What Is Keyword Research?
It is the process of searching for phrases and keywords that people use to search for information, products and even services on the search engines.
Keyword research involves:
You use keyword research tools to search and analyse thousands of potential keywords.
You, then, narrow it down to the most relevant phrases and keywords.
You use your keywords in your SEO strategy. You use your keywords to optimise your content.
It is crucial to do proper keyword research, especially if you are using search engine optimisation to promote your business. It is, therefore, better to focus more on keyword research before you do anything else.
Your business should do proper keyword research before launching your SEO campaign. Keyword research is an essential part of SEO strategy. If you have a small business or an established company, you must focus on keyword research.
It is easy to do keyword research. If you are using SEO for the first time, you can begin right now. You can still rank your website in the search engines. If you are creating your first website, you can still use keyword research and SEO to promote your website. SEO is not only effective. It can also help you reach more people.
Why Is Keyword Research Important?
Keyword research is important because it helps businesses find relevant phrases and keywords that their target audience uses to search for products and services on the search engine. Many people use the same language to search for products and services. If you, therefore, conduct keyword research, you will understand the language of your potential customers. You can use their language to increase your conversion.
It is easy to see the difference between websites that do proper keyword research and those that do not do proper keyword research.
For instance, if you can search for "yoga near me London" on Google, you will get different results.
The top-ranking results have:
The keyword "yoga" is highlighted on the top search results for the yoga keyword.
The top search results contain the keyword "yoga classes near me" and the keyword "London". These keywords appear naturally on these pages. In addition, most of these search results have related search terms, like "best free yoga classes in London".
Successful companies use SEO to promote their products and services. Leapfrog Internet Marketing are an example of this, they are SEO agency in Surrey. They, therefore, include their target terms and keywords throughout their web pages. They use relevant keywords to help search engines know the type of content on their web pages.
If you do not implement an effective SEO strategy, your website will not rank in the search engine. In fact, your website might appear on the top 100 search results.
For instance, if you want to rank for "yoga classes in London" and you do not include the keyword "London" in your title or throughout your content, your content will perform poorly for your target keyword.