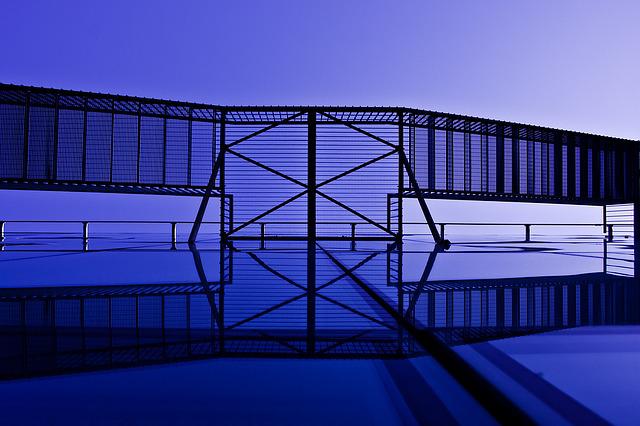 Regardless of the home's community location, whether it's located in a rural, suburban, or even in an urban area, a fence around its perimeter offers a number of benefits to its owner. The fences tend to improve the aesthetic of the home, they can also up its resale price, and also keep the perimeter secure and private.
Ways That Fences Can Add Security and Privacy To A Yard
Some of the ways fences of high quality can meet the security and privacy needs of homeowners are:
Deterring Break-Ins: Putting up a fence that is tall enough to restrict robbers from stealing from the home's backyard discourages home invasion occurrences.
Privacy from Neighbors: A fence surrounding your perimeter will keep one safe from the prying eyes of the nosy neighbours
Prevents Escapes: Young Children as well as pets in the homestead can safely play around the backyard without the risks of them wandering away.
Keeps Out Dangerous Animals: Fences make sure to keep out stray animals that can damage property in the yard or even harm pets.
Popular Fencing For Security and Privacy: An Overview
with the variety of colours, shapes, price points, sizes, and materials that these fences usually come in, they can make the process of picking one for security and privacy reasons overwhelming. If you need some commercial fencing installed, I recommend google searching fencing contractors local to your business.
To ease this, below is an overview of security and privacy features that 3 known backyard fencing options have:
1. Wooden Fences
A wooden fence can give homeowners a sense of privacy in their compound. The reason is that the gaps between each wooden piece can be completely sealed if needed. This offers a degree of peace knowing that no one will be peeking through the spaces hence the homeowner can freely enjoy their privacy.
In contrast, iron fences are a better option compared to wooden fences because they are less susceptible to damage. This makes iron fences a lot more secure over a period of time. Having that in mind, there are other pocket-friendly fencing options. There are sealants that protect the wood making the fence a lot more durable.
If Austin residents opt for the wood fence, they can freely paint, design their fences to meet their desired fencing preferences. The common choices for wood used to the fence are as follows:
Pinewood
Cedarwood
Spruce wood
Cypress wood
Redwood
2. Ornamental and Wrought Iron Fencing
Iron fencing is the most common choice of fencing for security gates. The reason is one, the wrought as well as ornamental fences are made of durable, strong materials that can handle whatever is thrown at them. These types of fences make it quite difficult for a trespasser to climb over as it would in the case of wood or even a chain fence.
The downside that comes with wrought and ornamental iron fences is that they do not offer as much privacy as a wooden fence would. The spaces between these iron fences make it possible for neighbours and even passers-by to peek at the property. Even though they are appealing, they happen to be more expensive in Austin.
The biggest disparity between wrought iron and the ornamental iron choice of fencing is that ornamental iron is affordable and also easier to install and maintain than wrought iron.
3. Chain Link Fences
Chain link fences are a more affordable choice of fencing. They also, when put up, do not cost much to maintain or upkeep. While it does add a degree of security in the perimeter, by keeping children and pets within the compound, it is not as secure as a wooden fence or an iron one.