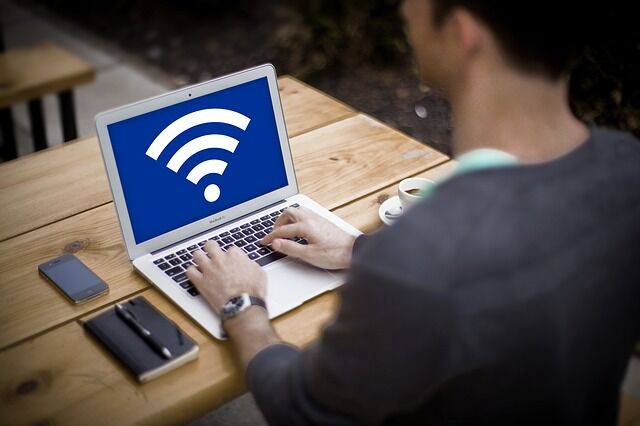 We are in a digital age and are a generation that increasingly relies on the internet for professional and personal life demands. Hence, internet access is a mainstay, and allowing children to experience this early is beneficial for their future. Below are four benefits of schools providing the teachers and pupils with securely managed WIFI for internet access.
1). Prepares Students For Real Life

Businesses and organizations in this digital age rely on Wi-Fi and other technologies. Therefore, allowing Wi-Fi in school gives students the opportunity to experience this technology. In so doing, you will be setting them up to have a better understanding of what to expect when they join the professional sectors.
However, Wi-Fi impact more than the students' employment prospects. Your pupils will mature and live independent lives where they have various situations like submitting tax returns, booking driving theory tests, finding the best insurance quotes, and shopping online, that require them to use the internet.
Children attend school to be equipped for life when they step into the world, and with the demands of the digital age we are in, it is best to expose kids to the internet. Allowing them to use Wi-Fi daily to access the internet can be an excellent investment in their future.
2). Helps Pupils Develop Teamwork Skills

The kids can share documents among themselves and their teachers if they have a reliable Wi-Fi network. It can be an excellent feature to have in school that can help enhance learning. However, the principal element of having Wi-Fi in school that is the game-changer is it provides the pupils with an avenue to work collaboratively with others.
It will help streamline how lessons are run and prepare the students for a promising future. Such an objective is crucial, especially considering how business owners are keen on finding employees who can work effectively in a team with minimal direction.
While the pupils might leave school without all the necessary teamwork skills, they have gained vital experience regarding how to be a team player.
3). Schoolwork Is More Accessible

According to psychologists, humans are naturally prone to do something if it is made easy for them to do. Therefore, teachers are more likely to encourage pupils to do their homework when they assist the kids to learn how to identify and overcome their struggles.
Get the students to utilize the devices allowed in school when doing their classwork. For instance, teachers can use Wi-Fi to enhance schoolwork accessibility when the pupils are outside the class.
And since the digital generation spends significant time on their phones and tablets, why not get them to use these gadgets to do their classwork? Entice them to see the fun in using their phones and tablets, and they will be a few swipes and taps away from doing their schoolwork. Moreover, the lessons or work in digital format guarantees that the kids will not say their pets eat their homework!
4). More Inclusive Learning For Students

Ideally, pupils would respond best in class when the teachers use one learning style. However, that is not the world we live in. we have roughly seven kinds of learning styles that pupils are expected to respond to, can this can be a daunting task for teachers as they struggle with using every one of these styles. However, technology provides an efficient solution. Teachers can integrate lessons with Wi-Fi devices for better delivery.
The teachers now have options regarding the learning styles and how to deliver what appeals to every student in the class, which proves vital in keeping them interested in lessons.
Moreover, kids have access to an expansive information database (the internet) that they can use when they are stuck on a project or struggling with finding answers. Overall, Wi-Fi and internet access help ease the pressure on the teachers while empowering the pupils by being self-educated at an early age, which improves their learning at school.