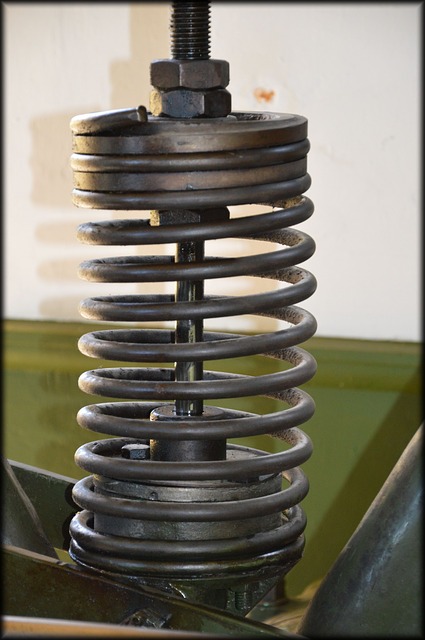 Monroe 58640 Shock Absorber
The Monroe 58640 provides improved ride comfort in the rear end of the vehicle and is ideal for tow and off-road vehicles. It is self-adjustable, which means that the shocks will adjust automatically to the extra weight once you start driving. The shock absorbers can withstand up to 1,100lbs of extra weight and even include a gauge calibrated spring for enhanced comfort and control.
The Monroe 58640 shock absorber features custom modifiers aimed at reducing friction and ensuring smooth rod reaction. If you live in an area with more periods of precipitation, this could be one of the best shock absorbers for you.
The Monroe 58640's valving is capable of adjusting automatically to road conditions to ensure a more stable driving experience. The shock absorbers also feature a Fluon band that increases durability and ensures better control when driving. The band is responsible for providing consistent sealing between the piston and pressure tube.
Monroe offers one of the best shock absorbers for smaller trucks and tow trailers. Keep in mind, however, that it is somewhat stiff compared to other shock absorbers, which means that driving with them will take some getting used to. It is also made only for Ram 1500 vehicles, which means that it cannot be used with Ram 2500 vehicles.
Key Features:
Capable of withstanding up to 1,100 lbs. of extra weight
Custom modifiers and displaced valving
Adjusts itself to the load's weight
Fluon banded piston
Weather-resistant
Bilstein (24-186742) 5100 Series Shock Absorber (Rear)
If you enjoy off-roading or hauling on a regular basis, then the Bilstein (24-186742) 5100 is one of the best shock absorbers. It features a monotube design that ensures a longer lifespan and more efficient vehicle operation. Furthermore, it also features a digressive valving system capable of reacting instantly to the changing surface conditions.
The Bilstein (24-186742) 5100 Series Shock Absorber features a steel body with a zinc finish and a chrome-plated steel rod. The overall design also allows it to take a great amount of pressure as well as withstand a lot of wear and tear.
Bilstein offers a generous warranty policy on many of its products, and the 5100 Series isn't an exception. While it isn't transferrable, the warranty ensures that the shock absorber will be in great working condition for a long time to come.
The model has a 95-inch body, 14mm eye, and 46mm piston size, which makes it perfect for heavy trucks. While it isn't necessarily the best option for cars and lighter trucks, you can still install it in those.
All that said, the shock absorber is somewhat too stiff, and it might not necessarily be the right option for lightweight vehicles or trucks. It is also a bit difficult to install unlike other models listed here. If you are looking for high-quality shock absorbers, then I would recommend you look at Koni UK.
Key Features:
Digressive valving system
Ideal for heavy-duty vehicles
Lifetime warranty
Great design
Steel body with a chrome-plated steel rod and zinc finish
ACDelco 580-435 GM Original Equipment Front Shock Absorber
The car parts by ACDelco are some of the most popular ones available, and their shock absorbers aren't an exception. The ACDelco 580-435 GM is incredibly sturdy and offers a lot of grip control and stability. It is engineered to meet the original equipment (OE) standards for enhanced performance and exceptional application.
ACDelco offers some of the best shock absorbers for many different types and makes of cars. The shock absorbers can be used with any General Motors car, including light-duty trucks and sport utility vehicles.
Key Features
Reputable manufacturer
Better stability and grip control
Sturdy
Offers a better driving experience
Versatile