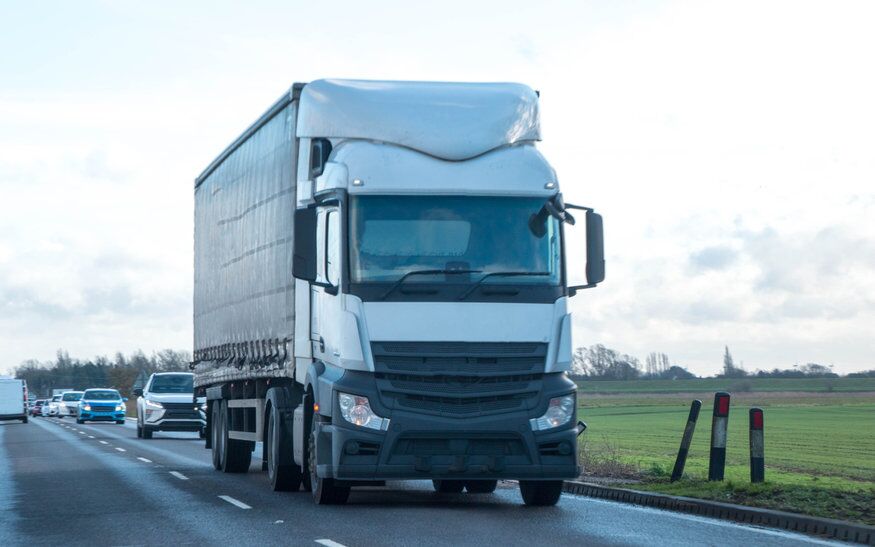 As a key part of the country's supply chain, HGV drivers play a very crucial role in sustaining a healthy economy in the UK. They are responsible for transporting all kinds of goods and supplies to destinations throughout the country. And over the past two years, the sector has proved just how invaluable it is to the survival of our economy.
However, reports indicate that there is currently a shortage of more than 100,000 HGV drivers in the UK. While this isn't positive news for the ordinary consumer, it is great news for those who've been eyeing a career in HGV driving in the UK. The demand for HGV drivers is currently at an all-time high. If you are interested in joining the industry as a driver, you will be further pleased to learn about the many great benefits that come with the job, including a good salary, flexible working hours, and the freedom of taking on the open road. If both HGV and LGV driving interests you, and you want to know the difference between those driving licenses, I recommend doing a google search for what is the difference between HGV and LGV licences.
If you have been considering a career as an HGV driver, read on to find out Gi Group's top four reasons to become an HGV driver.
Earning potential

Unsurprisingly, one of the biggest attractors to any kind of job is the available salary. And when it comes to working as an HGV driver, the remuneration is quite attractive. Even though the standard starting salary of an HGV driver starts at about £20k, the current shortage has seen companies start to increase the salaries of their drivers. This means that depending on one's training and experience the earning potential has significantly improved. On average, an HGV driver takes home between £30k – £40k, but this varies depending on the employer. Even better, drivers in most roles enjoy additional incentives and bonuses.
Job security

The demand for well-trained HGV drivers isn't showing any signs of slowing down any time in the future. And given the current shortage of drivers, you will have added peace of mind in regards to your job security. If there is something we've learned from the pandemic is that the world is a very unpredictable place. With this in mind, securing a career that provides that extra layer of protection is a smart move that will help to protect your future.
Freedom

Many people find working a 9-5 stuck behind a desk or in a factory to be very restrictive, stressful, and unappealing. If this is you, then a career in HGV driving may be a good choice for you. We all have different lifestyles and commitments out of work that we need to work around. When you are an HGV driver, you have more freedom to choose the hours that work for you. Additionally, you get the unique opportunity to take get out there, explore different places, meet new people, and enjoy all your favourite playlists while working!
Easy to get into

Many people often assume that becoming a fully certified HGV driver is expensive and takes a lot of time and effort. However, nothing could be further from the truth. Obtaining the requisite certifications to become an HGV driver doesn't require a degree. However, you will be required to undertake some tests before you are legally allowed to get behind the wheel. To begin with, you need to be 18 years and above and have a category B driving licence. You will also need to undergo a medical and apply for a provisional lorry driver's licence. Once all this is sorted out, you will need to pass a theory and practical test to finally get your Driver Certificate of Professional Competence qualification.
While this may sound like a lot to take in, the entire process should only take you about 8-10 weeks and you are set to go. What's more, the lessons are quite affordable, and when you think about the amount of money you stand to earn in the future, the trade-off will be worth it. Many employers offer additional incentives to encourage new drivers to qualify which means that you may not even incur the costs.