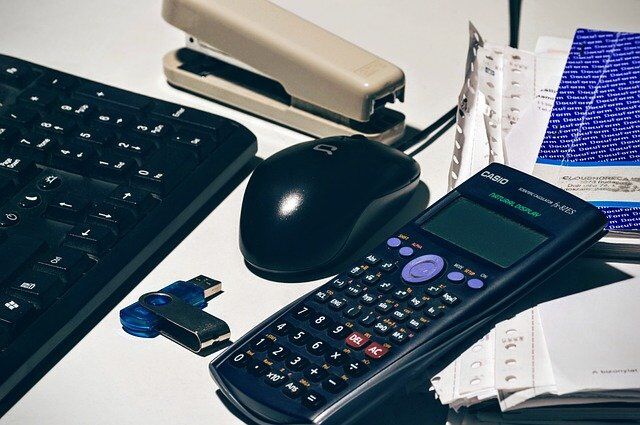 No matter what you are selling, if yours is a small business, you will have to deal with bookkeeping. Organizing each receipt, logging all the miles driven, tracking all the expenses, etc. These are all things that a business owner has to handle. At the end of each quarter, you have to calculate how much you owe in taxes. This can be a stressful time no matter how organized you are as a business owner.
Additionally, you may have other things to worry about. For instance, you may be wondering what the difference between accounting and bookkeeping is or whether you may make a mistake.
If you are a business owner plagued with such worries, you probably have thought of hiring a professional to handle all these things. Perhaps the reason you do not go through with it is that it is intimidating to hire a person to look at your books/finances. However, if you take the leap, you will find that bookkeepers offer you various benefits. Here is a look at the top benefits.
They Provide Privacy

Maintaining the books yourself is not advisable as you may log certain items wrong or make mistakes. A bookkeeper is the best way to ensure that they are accurate. Hiring a professional bookkeeper for your business can provide a better level of accuracy. Apart from that, extra eyes, especially from the outside, can go through your expenses faster and easily. Bookkeepers are also knowledgeable and experts in the field, so they will keep your records in order and ensure you can track things easily.
They Help You Save Time

Maintaining proper records is time-consuming. You need to track so many things to make sure that the records are accurate. A bookkeeper is the best way to save time and have impeccable records. For example, a bookkeeper can save time through financial reconciliation. This is where they compare your recorded transactions and those recorded by your financial institution. If there is any discrepancy, your bookkeeper calls the financial institution and asks them to correct it. If the issue lies with your records, the bookkeeper will correct the error. Comparing the records is time-consuming which means that a small business owner may postpone the process when that gets too busy. Hiring a professional ensures there is no backlog of bookkeeping issues.
Bookkeepers Help You Save Money

Most business owners may wonder why hiring someone that will be paid by the business is an advantage. However, hiring a professional to look at your books saves money because they are accurate. Once you take a look at their records, you will be able to organize your business better and ensure you make more profit. A bookkeeper will also help you avoid fines by making sure your business bills are paid on time. If you are a company looking for help with the financial aspects of your company, then you may want to consider getting in contact with a bookkeeper. The best way to find one is by doing a Google search which includes your location. If you have a business within York, I do highly recommend searching for bookkeeping near York.
They Can Help You Scale

Since you have the bookkeeper doing all the time-consuming records in your business, you get extra time to focus on other aspects of your business. You can make plans to grow your business. Moreover, a bookkeeper has the knowledge and expertise to maintain the records even when your business grows bigger. They will track what expenses are increasing as the business grows and advise you on how to deal with that.
When a business grows, most business owners may find that records often get messy. Professional support is all you need to make sure that business matters will not become overwhelming.