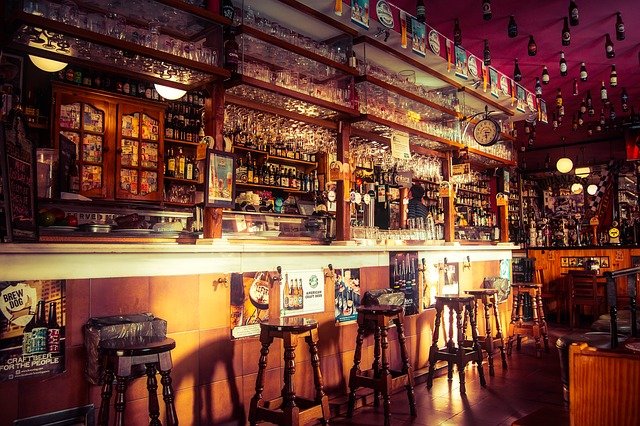 There is nothing quite like a guided tour of a new city to find exciting and unique destinations that you might have missed on your own. In fact, a guided tour is great in the city you already live to find these unexplored areas. London has a number of such tours that are going to take you back in time or on an incredible destination through some of the best foods in the city. Below are some of our all-time favourite night tours of London.
Jack The Ripper Ghost Tours
This is a tour that is not for those that frighten easily! This tour will take you through several spooky destinations of the 19th century Whitechapel murders London during the Victorian era was a truly different place filled with a wide assortment of characters such as Jack the Ripper. While the true identity of Jack the Ripper is still a mystery, these tours are designed for you to become a detective and sort through the details.
London Gin Tours
Over the course of the past few years, there has been a resurgence in the classic British cocktail known as a gin and tonic. You can discover more about this ongoing trend as you take a walking tour through a number of the newest distilleries and pubs throughout the East End. If you are looking for the best places to visit for 30th birthday ideas in London, I highly recommend a bar.
Various London Pubs
There are countless unique pubs sprawled throughout the streets of London, all offering an iconic experience to those who visit. In fact, there are well over 7,000 pubs in London offering interesting stories about the past. These are some of the more unique pubs to visit while journeying through London.
One of the oldest pubs you will find in London is Ye Olde Cheshire Cheese. Here you will be able to find and drink the same spirits that Samuel Johnson and Charles Dickens once enjoyed here. Definitely a British experience! And you have to admit that Ye Olde Cheshire Cheese is just an incredibly iconic name.
Another favourite in the area located near London Bridge and Borough Market is the George Inn, which is the last galleried inn to be found in London. This is another pub that was often visited by Dickens and was named in the book Little Dorritt. There are so many unique pubs all throughout London, you should have no issues finding a great one close to where you are staying.
Guided Pub Tours
There are a number of guided pub tours that can be taken throughout the day to get a glimpse into the sorted history of many of these historic area pubs. Soho is an incredible area to visit due to its rich musical history of the area. It is possible to drink in some of the watering holes that were frequented by the likes of David Bowie and the Beatles and hear countless stories of their climb to fame. Considering most of these tours will end up in the afternoon, you can go back in the evening and really immerse yourself in the history and atmosphere.
If you are interested in the literary history of London, you can choose to walk in the footsteps of Dickens and take part in a historic pub tour throughout the streets of London, beginning at the foot of St. Paul's Cathedral.
The pubs will usually begin to pick up traffic around 5pm as more people get off from work. They will typically stay open to around 11pm. while touring with family, this is typically a tour best suited for when you do not have children as most pubs do not typically welcome youngsters.
London Bars
There is an incredible assortment of bars throughout London from the truly fancy to the hole in the wall. Depending upon your taste and what you want from your bar experience, you should have no problems finding one perfectly suited to you.