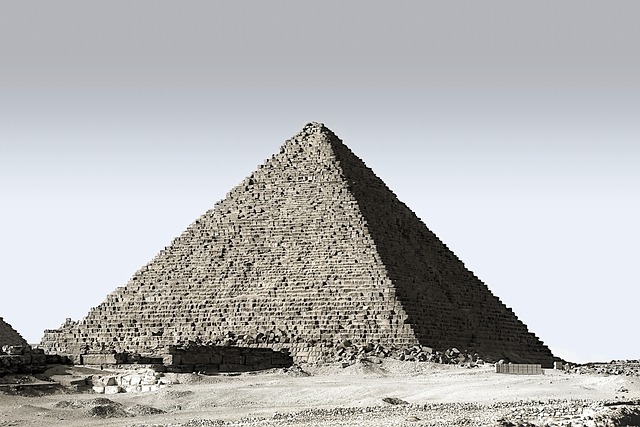 Egypt experiences two main seasons: winter and summer. Winter starts in November and continues until April, while summer starts in May, extending until October. During summer, Egypt is characterized by dry weather and can become extremely hot during certain times of the day. As a result, summer is considered the off-season for tourism. However, despite the dry desert heat, travelling to Egypt during summer can still be an option. The weather may be milder in winter, but there are distinct advantages to visiting Egypt in the summer.
In this read, we are going to take a closer look at the benefits of taking a trip to Egypt during May, June, July, August, and the first two weeks of September. We'll also provide a few tips for the trip, what to see and do, what to expect as well as some packing basics.
The Benefits of Traveling to Egypt During Summer
1. There are Fewer Visitors
Avoiding large crowds of tourists can greatly enhance your vacation experience. During the high season, popular attractions like mosques, tombs, and monuments can be overcrowded, resulting in longer waiting times for tours. This means you might miss out on seeing some of the must-visit sights on your itinerary.
However, if you choose to travel during the hottest period of the year, you can escape the usual crowds. Exploring Egypt during summer provides ample time to delve into its rich history, immerse yourself in the vibrant culture, appreciate the stunning desert landscapes, and create lasting memories through photographs and experiences.
2. Lower Prices
Summer in Egypt is considered the off-season for tourism. As a result, you are likely to make significant savings on flights, hotels, and tour packages compared to the high seasons. Depending on your trip's duration, you could potentially save hundreds to thousands of dollars overall. This means you will have extra money to splurge at Khan-el-Khalili, Cairo's renowned marketplace. You might even be able to upgrade your accommodation, adding an extra touch of comfort and indulgence.
3. Stay Cool Through Air Conditioned Private Transportation
Even during the hottest days in Egypt, you can beat the heat and remain comfortable by opting for a private luxury tour. With this kind of tour, you will have the convenience of travelling in an air-conditioned private vehicle. This allows you to enjoy a cool and comfortable ride as you explore the country's attractions.
Things to See & Do in Egypt During Summer
Enjoy the Mesmerizing Beaches
While the beaches in Egypt may still have a significant number of visitors during this period, the warm and sunny weather makes it a great time to experience the country's beautiful coast. The top destinations to consider include Sharm El-Sheikh and Hurghada. With up to 14 hours of sunshine per day, you will have ample time for swimming, wading in crystal-clear waters, and sunbathing.
Sail on the Nile
Experience the charm of sailing on the Nile by boarding a traditional Egyptian sailboat called a felucca. You can enjoy a leisurely MS Esplanade Nile cruise, taking in the breathtaking views and stopping along the way to swim and unwind. Whether you're on a private tour or a customized itinerary, most tour operators can easily arrange a felucca sail on the Nile.
Scuba Dive in the Red Sea
The Red Sea, considered an extension of the Indian Ocean, is renowned for its spectacular scuba diving opportunities. During the summer months, when the water temperatures reach the pleasant 80s, you'll have more time to explore the underwater world. Get ready for an incredible experience as you encounter vibrant coral reefs and an abundance of marine life. Don't forget your camera, as you'll have plenty of opportunities to capture stunning photos in this aquatic environment.