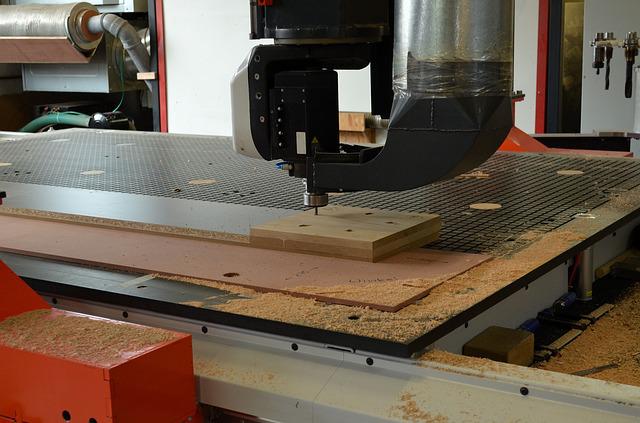 Ownership Of Something Truly Unique
The value of an item is going to be determined by the overall scarcity. One of the major draws of bespoke joinery is the fact that you are going to get something fully unique. No one else will have the item that you have. As your home becomes more unique, it is going to grow in value as well. This is something you will want to look forward to in the future.
However, for now, you can take pleasure in enjoying the overall surroundings and beauty of the home. The pieces of furniture that you choose to pick for your home are going to be a mix of both aesthetics and practicality. However, in the end, you chose them because you loved them. These are not items that you had to have in order to live, they were items you simply wanted to have. Choose something that you enjoy and have something special created just for you and your home. If you are thinking of upgrading to an oak staircase, you can have a look at different joinery companies and compare the oak staircase cost to find what is best for you.
Take a moment and think about it for a moment. Maybe your desire is to have a custom made take created in a specific height due to certain limitations. We have the ability to do that. Or maybe you would like an ergonomic chair that will help with similar issues. That is also a possibility. We can also create secret shelves or hidden cupboards. You have multiple options available with a joiner as there are many things we can accomplish.
Finding something that is pre-made to suit your lifestyle, body, or home can be a task on its own. However, this is not the case for an experienced, bespoke joiner.
Quality and Price
We will admit that the bespoke joinery in Cambridge is going to cost more than your typical retailer. Your big box stores are going to focus on price as the top priority, however, we focus on quality.
These types of shops manage to keep costs lower as they are able to mass-produce items. In addition, their whole business model is cutting the costs as low as possible to make a higher profit. In the end, this type of business model is going to sacrifice the overall quality of the joinery.
This will end up in how your joinery is used on a daily basis. The vast majority of mass-produced pieces of furniture can be easily marred and stained, leaving you with a less than stellar product. Having something custom created is going to avoid such misfortunes.
If something should happen to an authentic item, it is going to lose less of its intrinsic value. The item will still hold great value even if it has been blemished through daily life. Whereas your mass-produced item is going to look tacky and cheap if it is damaged. We take the time to ensure the items we create are going to last and age with grace.
This is going to ensure you have a product that is going to withstand the test of time. In many cases, it is possible for it to last several generations, try and do that with cheaply made furniture.
Space Issues
It is quite common that your rooms are not the exact shape or size you desire. In some instances, there may be oddly placed alcoves or open areas that just do not make any sense. This is the perfect opportunity to add something of value in that area. However, a pre-made piece will simply not work.
A bespoke piece of joinery can be artfully created to perfectly fit within that space. Perhaps you have a loft in which the doors, stairs, floorings, and wardrobe all need to be created custom to a specific measurement. Or perhaps it is time to update that tired home office into something more elegant. It is in this fashion that a bespoke manner would be key.
Full Protection
Once the project has been completed, we will be in touch to ensure everything is exactly how you hoped it would be. You can think that you are purchasing a relationship in addition to the carpentry of joinery. If there are any issues, we will be there to help you.
We do understand that there are going to be times when pre-packaged doors, chairs, wardrobes, and cupboards will be called for. In many instances, this is simply due to a need for a lower price and general functionality.